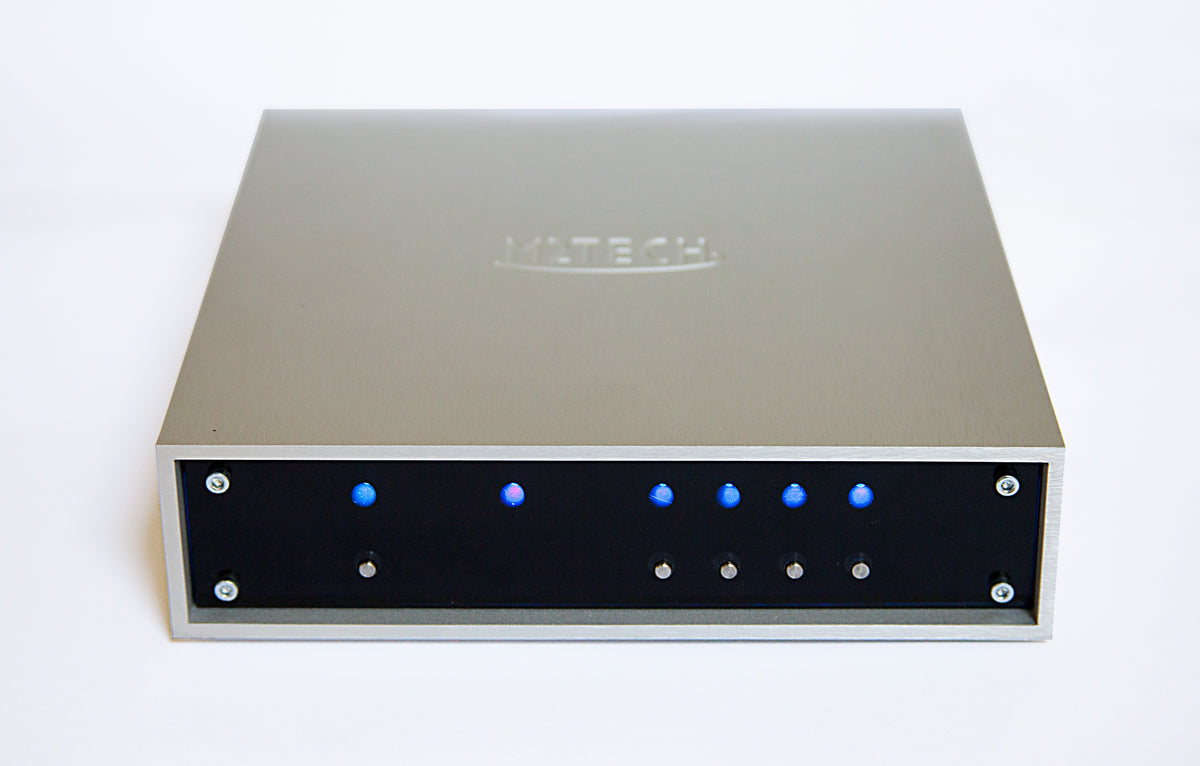 Van Der Graaf Ultra Low Noise Power Supply
When it comes to high audio performance, the quality of the current being delivered to a hi-fi unit is overly important. Noise in the supply current may be injected into the sound or couple with critical circuits, like the clock, leading to less-than-optimal performance.
A low noise supply is therefore mandatory to squeeze the last bit of sound quality out of your DAC or amplifier. Of course, a low noise design involves quality, room occupation and cost way beyond those acceptable in budget designs.
That's why M2Tech offers the Van Der Graaf: users who purchased the Young DSD DAC, the Joplin MkII ADC and the Marley Headphones Amplifier may later allocate some more budget to increase their performance by adding the Van Der Graaf.
Extremely easy to use, its benefits go from the higher stability of the clocks (with related increased soundstage sharpness and details rendition) to a darker background due to the lower noise floor.
The Van Der Graaf remembers the order user followed to activate the four outputs: when switching off, it follows the reverse order and remember the activation order upon subsequient switch-on.
Specifications
Input:

90-265VAC, 50/60Hz (VDE socket)

Outputs:

2 x 9VDC or 15VDC (5.5/2.1mm jack)
2 x 5VDC:+15VDC:-15VDC (4-pin XLR)

Total output power:

50W

Residual noise:

3uVrms (5Hz to 22kHz)

Power consumption:

60VA

Size:

200x200x50mm (wxdxh)

Weight:

net 3kg (with ancillaries)
gross 3.5g