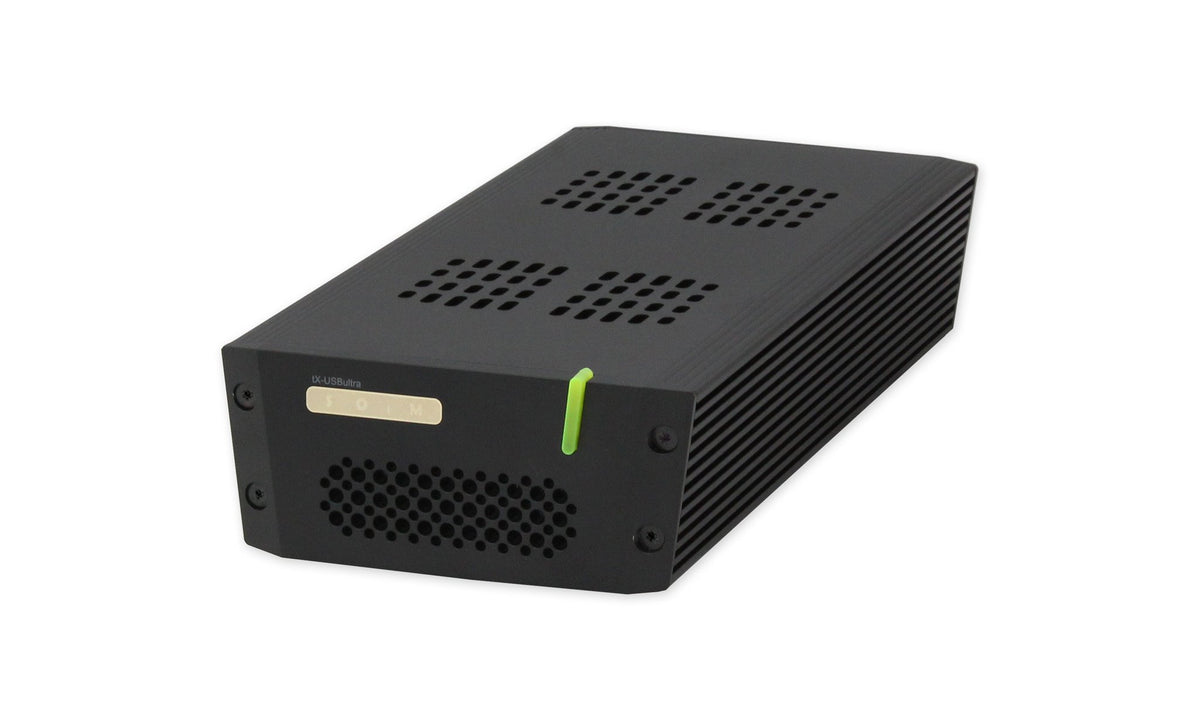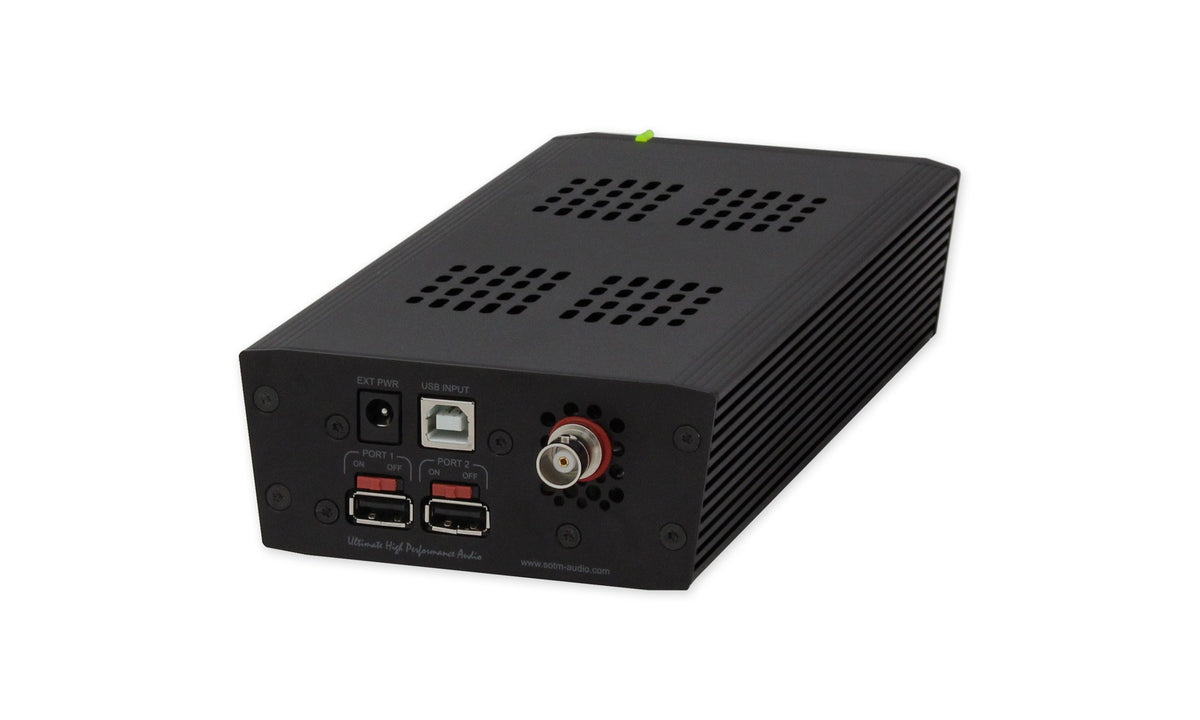 tX-USBultra special edition
About the tX-USBultra Special Edition
For audiophiles who are looking for the best sound quality with their tX-USBultra, the tX-USBultra Crux Audio Special Edition further upgrades this fantastic USB reclocker with the addition of eABS-200 EMI absorber sheet (eliminating EMI noise), replacing internal wires with 7N-UPOCC silver or copper wires, and upgrading the capacitors to EVOX caps.
If you are looking for a perfect solution to increase the performance of your USB audio devices or upgrade your listening experience with your current computer-based system, the tX-USBultra is your answer.
The tX-USBultra is one of SOtM's Ultra Series products and is designed to work with any high end USB audio device. It is a perfect companion for any DAC and the highly-regarded sMS-200 network player.

Connecting your system to a raw USB port coming directly from the main board will negatively affect the sound quality of your music, introducing unexpected sound 'jitters' and reducing the quality of your sound. Using their years of audio experience, SOtM has developed the tX-USBultra to become an essential system addition for computer-based audiophiles.
The tX-USBUltra is a USB audio signal regenerator – a combination of the tX-USBhubIN USB audio card and the newly upgraded sCLK-EX clock board – in a compact and specially-designed case. The clock is one of the most important factors that determines the sound quality your digital devices, and the inclusion of the clock in this unit will improve your entire system.
The tX-USBultra greatly enhances the sound quality from any server-side USB port to USB DACs by reducing the 'jitter' from your audio host device and presenting the analog elements as natural and dynamic. The mid-low range sounds become more detailed, with a better depth of sound that doesn't get dragged down. The very low range is also further defined and natural, giving an overall solid performance to your listening experience.
Very easy to install; then just sit back and listen to the huge improvement to your music!
Key Features
USB audio signal regenerated by sCLK-EX

Custom designed ultra low phase noise oscillation circuit
Isolated differential clock signal circuit
Wide operating voltage input range
Ultra low noise regulator circuit
Optional 10MHz master clock input 
2 ports USB hub
USB port power ON/OFF switch  
Power x 1
USB host interface
  Type B USB connector
USB output Ports
  Type A USB 2.0 connector x 2
  USB power on/off switch
USB interface chip set
  USB 2.0 Compliant HUB controller
  HS(480 Mbps), FS(12 Mbps), LS(1.5 Mbps) support
Internal reference clock
  sCLK-EX12 board
External master clock input : Optional
  Input frequency : 10MHz
  Isolated clock input
  50Ω BNC connector x 1
Power regulation circuit
  Custom designed ultra low noise regulator circuit x 5
  Standard ultra low noise regulator circuit x 1
  Active noise canceler circuit
External power input
  Input voltage : +6.5V ~ +9Vdc(Optional 12.0Vdc)
  Input current : 2A max
  5.5mm OD, 2.1mm ID adaptor jack
USB port output power
  Output voltage : +5.0V(+0.5V, -0.25V)
  Over current protection : 0.8A at 20°C
  Recommend output current : 0.5A >
Operating environment
  Operating temperature : +10 ~ +30℃
  Storage temperature : 0 ~ +40℃
  Operating & storage humidity : 10% ~ 90%