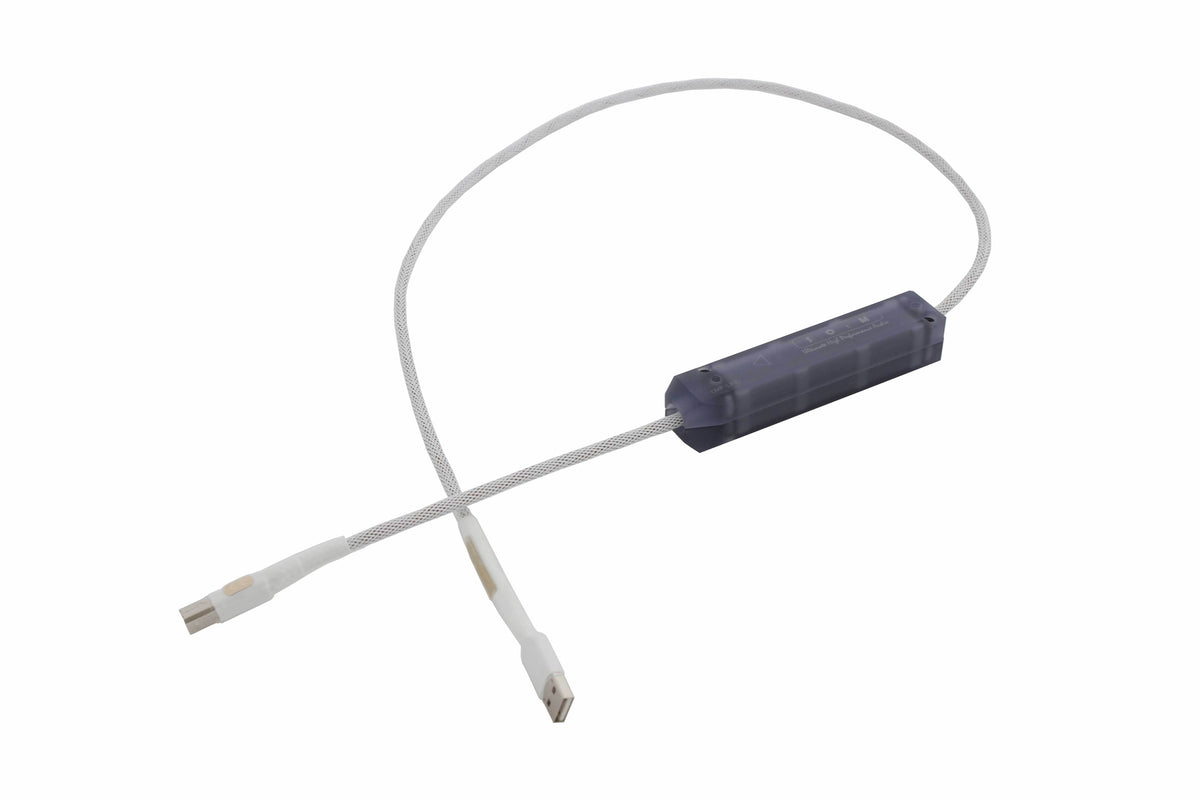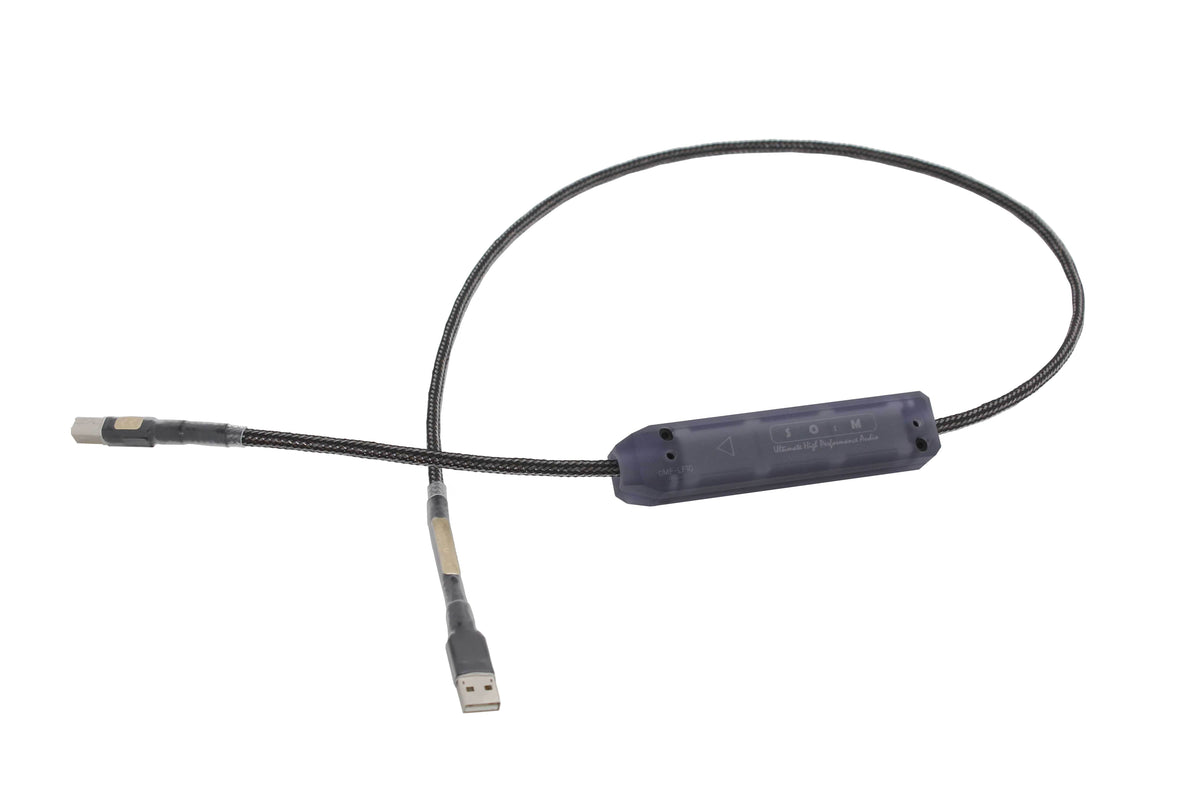 Filtered USB cable-dCBL-UF
The dCBL-UF is a new, high-end audio USB cable equipped with the same filter block used on SOtM's well-known network cable, dCBL-CAT7.
The filter block on your USB system makes it possible to get closer to the essence of music by removing unnecessary, and previously unnoticed, 'noise' elements in your listening experience -- helping to improve the overall sound quality of your system. The filter is an important addition which makes dCBL-UF very special and distinguishes it from the many USB cables already out there.
This filter block used in the dCBL-UF especially enriches the mid-range of sound, and the ultra low and ultra high frequency range of sound ensures your music gets heard very clearly, delivering very intricate textures and balance to your music listening session in USB audio system.
Optimize your USB audio system with the following dCBL-UF options:
LENGTH - The dCBL-UF is comes in a standard 1M length, but can also be ordered in 1.5M or up to 2M lengths. POWER LINE - Include the + 5V USB power line or not, depending on the USB device you are connecting to. INTERNAL WIRING - Choose copper or silver. Copper provides excellent balance expression, and silver provides more detailed expression and dynamics, delivering different result in your system.
Questions? Please give us a call.
  Support USB 2.0 Low-speed, Full-speed, High-speed
USB power signal rating
  5Vdc
  500mA max
Conductor option
  dCBL-UF-S : UPOCC silver
  dCBL-UF-C : UPOCC copper
Cabling option
  USB data signal only
  USB data signal&USB power signal
Length option
  1M, 1.5M, 2M