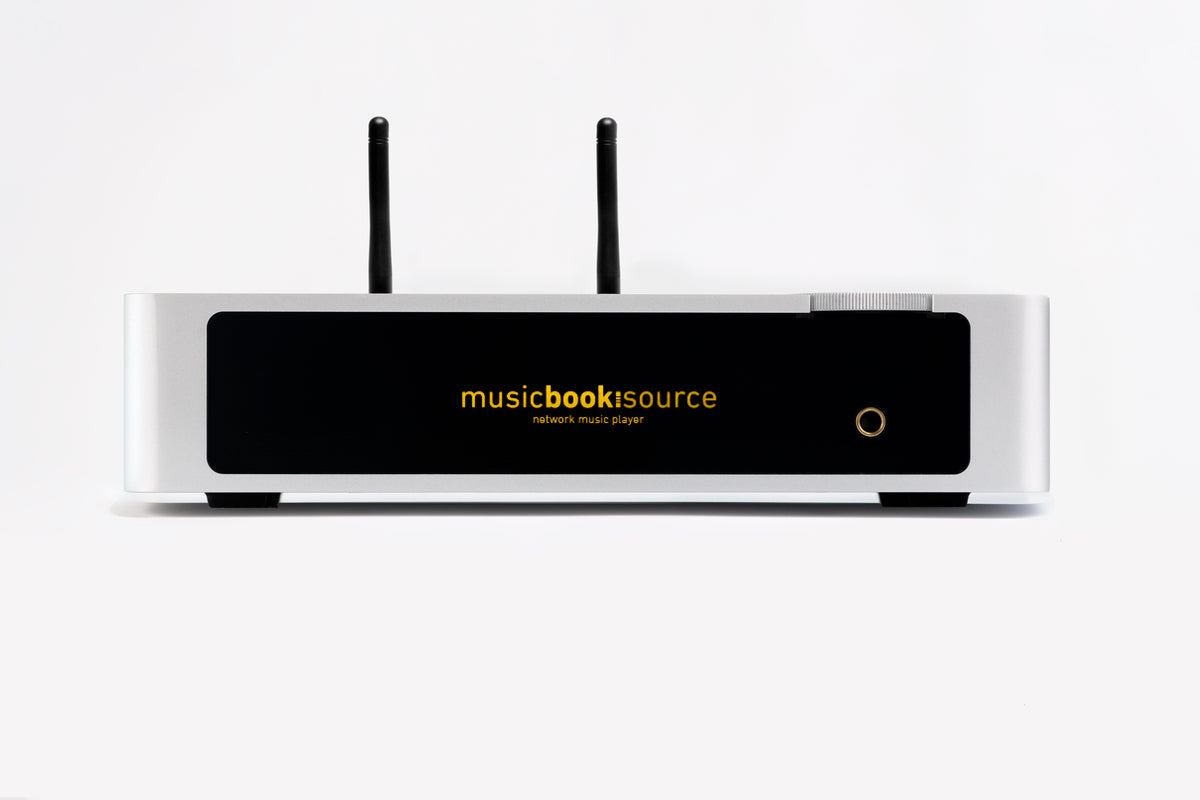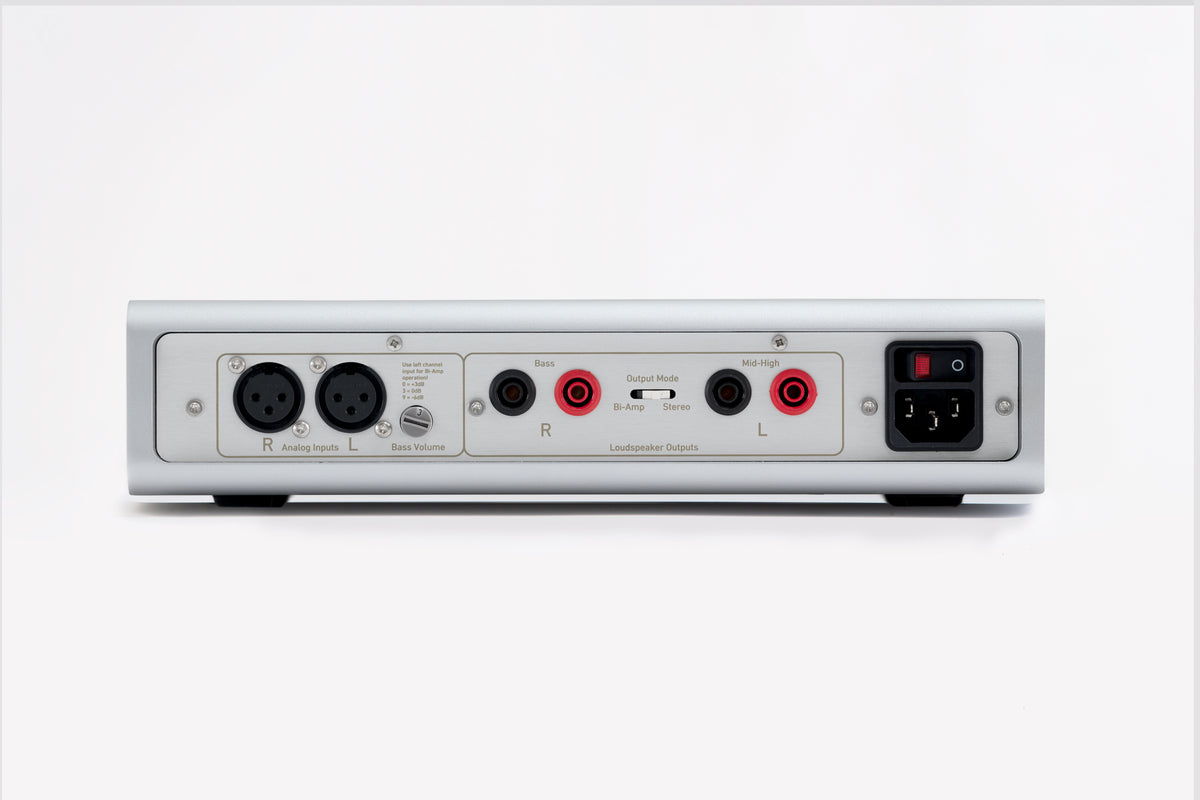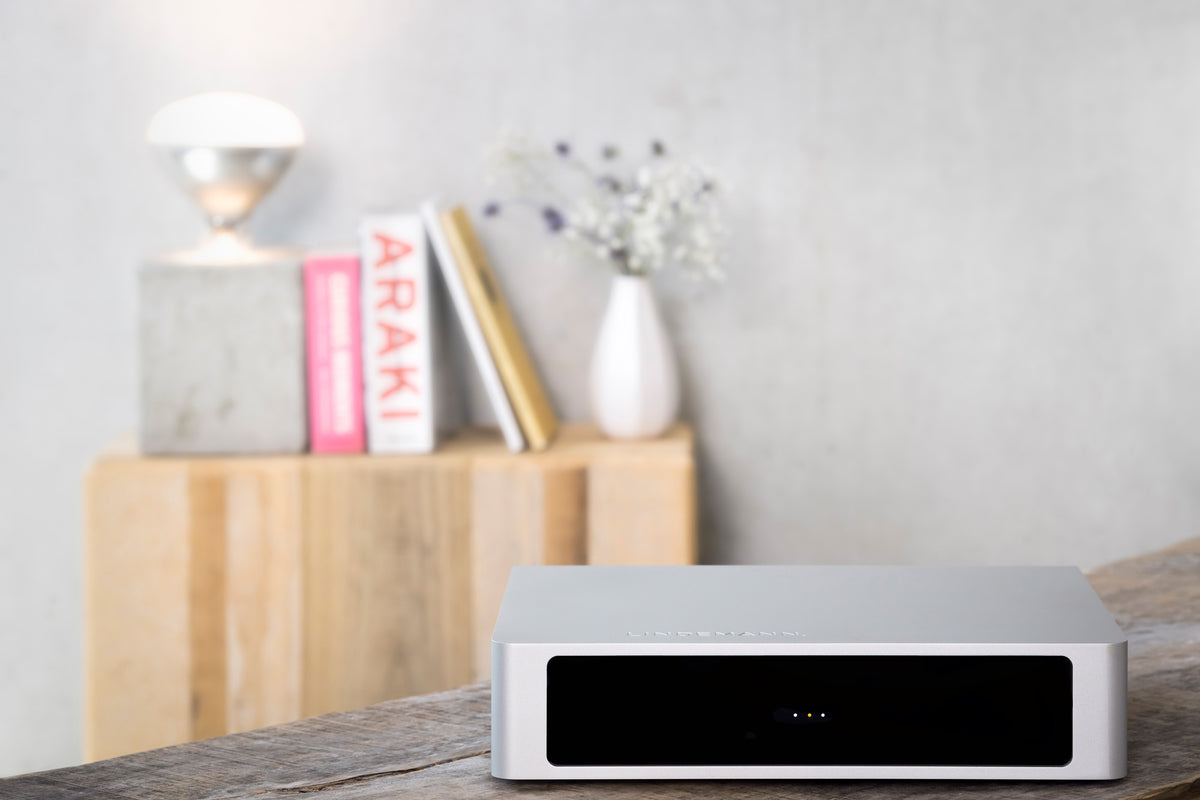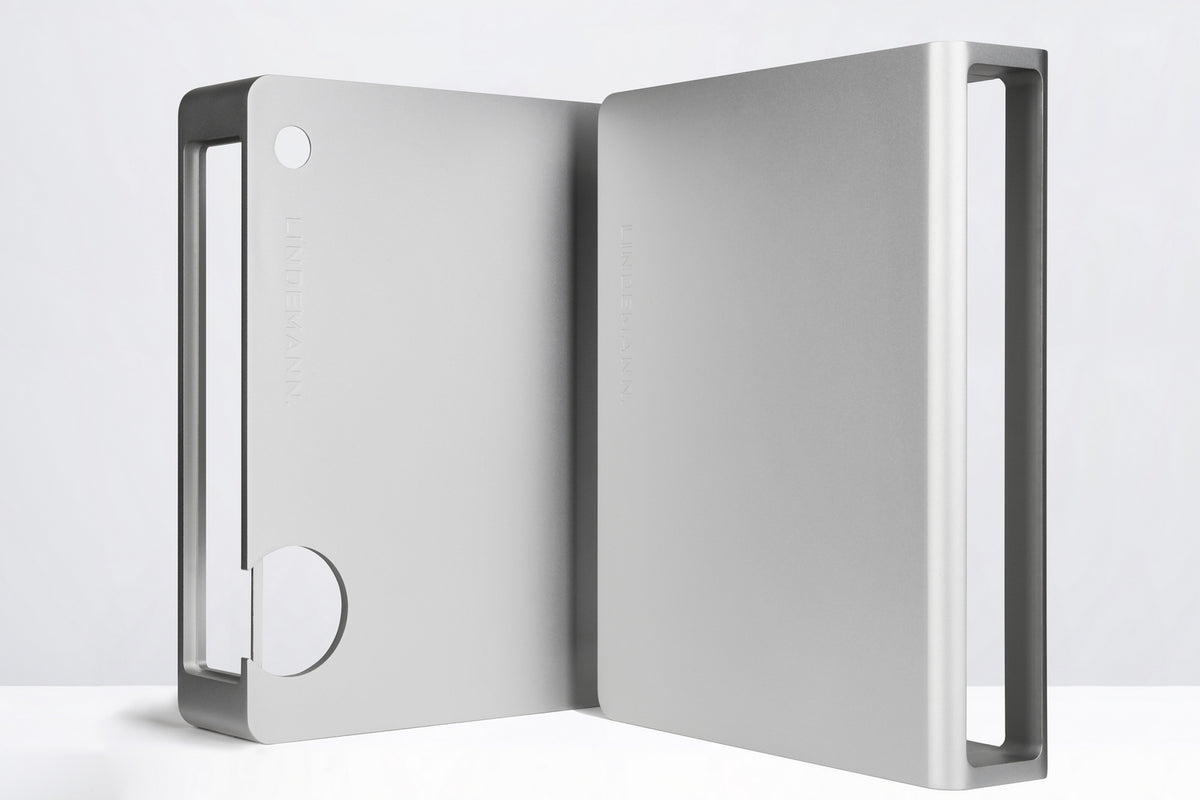 Lindemann Musicbook Music Source I with Built in CD **DEMO**
Regular price
$4,190.00
Sale price
$2,500.00
---
What's new?
As a signal source, the new
Musicbook Source
has an even more complete equipment than the previous models. It offers connections for analog and digital devices as well as top-level streaming.
The
new streaming platform
is already known from our Limetree series and has been extended by some more features. For example, the unit is now fully operable via the Lindemann app including comprehensive, customer-specific setting options. Thus a remote control is no longer imperatively required.
Another highlight are resolutions of up to /24bit and DSD 256. This is all possible also with WLAN because the device features up-to-date diversity antenna technology.
The supply of streaming services covers any audiophile wishes: TIDAL, Qobuz, Deezer, Highresaudio, and soon also Spotify Connect. Of course, the Musicbook is Roon Ready. Owing to an automatic "Connect" button, the device will also link to the router within seconds.
Another feature is the possibility to play back CDs directly from the unit
Apropos! Here's more news from the converter department. The circuitry is now based on one of the world's finest sounding converter modules, the AK4493. It offers extremely low distortions, an exemplary musicality and extraordinary resolutions of up to 768kHz and DSD512! In the Musicbook this high-flyer is run in mono mode to further enhance resolution and dynamics. The converter is assisted by a power supply of superlatives. Less than 1 µV of noise and interference speak a clear language.
Our re-sampling concept, which will soon be 20 years old and was realized for the first time in the legendary CD1, is now carried to extremes in the new Musicbook. Re-sampling with the best sample rate converter on the world market (180 dBs dynamics, 32-bit resolution) into a DSD signal of ultimate precision opens up totally new worlds of sound for digital music reproduction. For the reference clock we rely on the currently most innovative timing technology: an MEMS Femto-Clock which shows no ageing and is not vibration-sensitive, either.
The already excellent
analog output stage
was further improved as well. More powerful drivers now also enable the use of headphones with a magnetostatic drive and a low sensitivity. The level adjustment is done quite easily in the app settings. Even as a headphone preamp the new Musicbook is now simply world class.
Another novelty is the
 

phono stage
for MM cartridges. It has been taken directly from the Limetree Phono and plays just marvelous. Even phono stages which cost several times as much can in most cases not compete.
General
Main connection: 90 – 240 V, 50 – 60 Hz
Power consumption: 0,2 W Stand-by, 8 W Betrieb, 18 W maximal
Dimensions (W x D x H): 280 x 220 x 63 mm (11,02 x 8,66 x 2,48 in.)
Weight: 3 kg (6,61 lbs)
D/A converter

Resolution: 768 kHz/32 bit and DSD 512
Dynamic range: > 125 dB
THD & Noise: < 0,001% (@ 0 dB FS)
Master Clock: ultra-low jitter MEMS femto-clock
Re-Sampling: with 180 dB dynamics and 32-bit resolution, bit-perfect or DSD
Jitter suppression by re-sampling: > 60 dB
Converter architecture: two AK4493 DACs in dual different mono mode, AK4137 re-sampler
Output voltage: 2,5 V @ 0 dBFS RCA, 5 V @ 0 dBFS XLR
Network player

Ethernet: 100 Mbit/s
WLAN: dual-band 802.11a/b/g/n/ac, WPS support
Bluetooth: 4.2, A2DP
USB 2.0: high-speed host interface hor hard discs, USB sticks, DVD-ROM drives
Supported codecs: WAV, FLAC, AIFF, ALAC, MP3, AAC, Ogg Vorbis, WMA, DSD
UPnP and DLNA support
PCM resolution: 44.1 kHz up to 384 kHz, 24 bit. (WLAN up to 192 kHz)
DSD resolution: DSD 64 up to DSD 256. (WLAN up to DSD 128)
Gapless playback
Streaming services: TIDAL, Qobuz, Deezer, HighResAudio, Spotify
Internet radio and podcast
Roon Ready
Analog preamp

Line inputs: three analog line inputs with 20 kOhms of input impendance. Input sensitivity adjustable via app.
Phono MM input: gain 40 dB. Input impendance 47 kOhm/150 pF. Input sensitivity adjustable via app. Also suitable for high-output MC systems.
Outputs: one balanced and one unbalanced output. The outputs can be used independently. Max. output voltage: 2.5 V unbalanced, 5 V balanced.
Volume control range: 0 to 99 with the following characteristic: 0 to 20 in 2-dB steps, 21 to 60 in 1-dB steps, 61 to 99 in 0.5-dB steps.
Balance control: + / - 6 dB in 1 dB steps.
Frequency response: 1 – 200 kHz (-3 dB)
Gain: 0 dB / 6 dB / 12 dB adjustable
THD & Noise: < 0,001% @ 2,5 V output
Headphone amplifier

Headphone connector: 6,35 mm jack socket
Headphone gain: 0 dB / 12 dB (adjustable via app)
Recommended headphone impedance: 16 - 200 Ohm
Damping factor headphone output: >100.
---