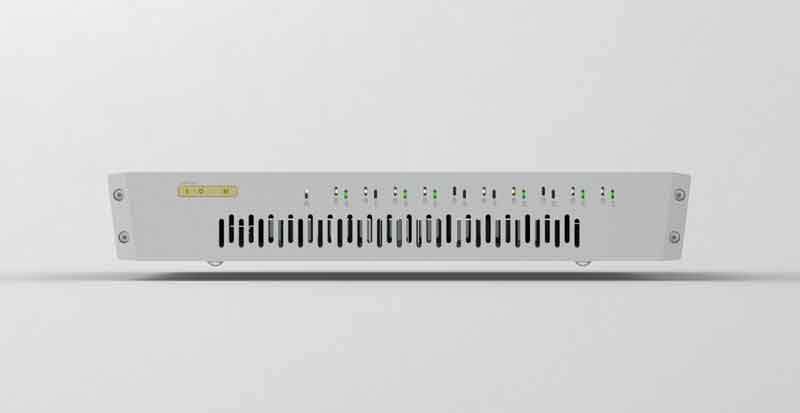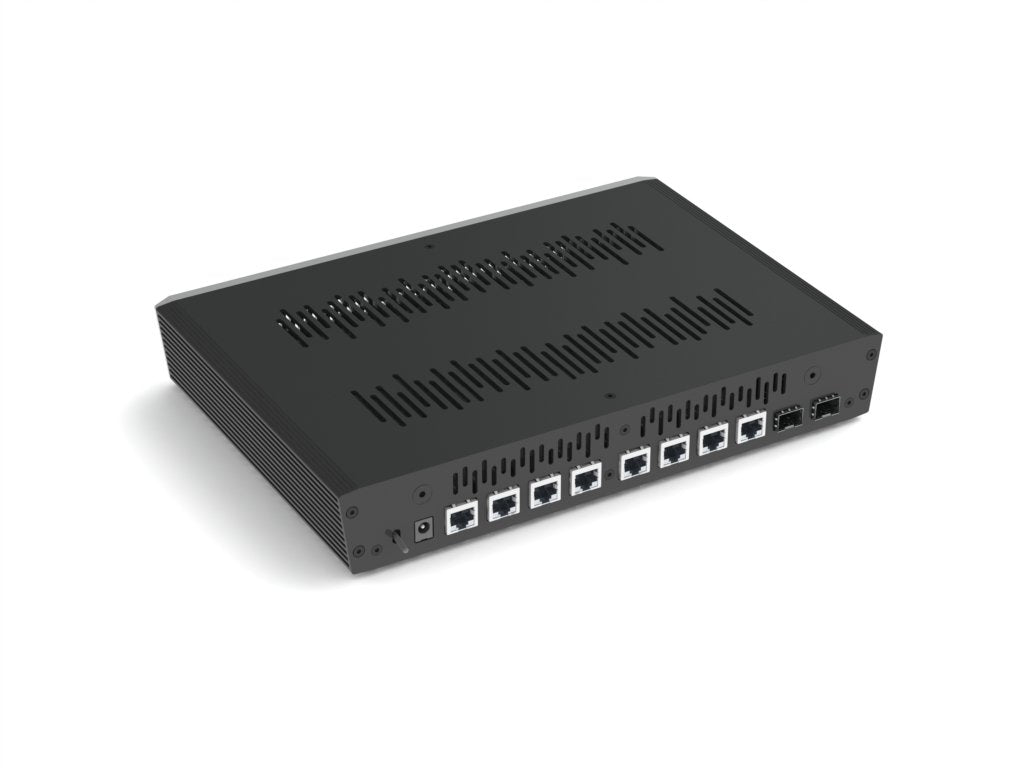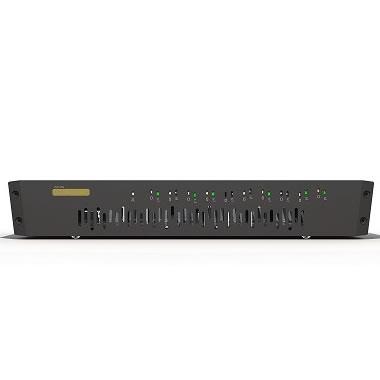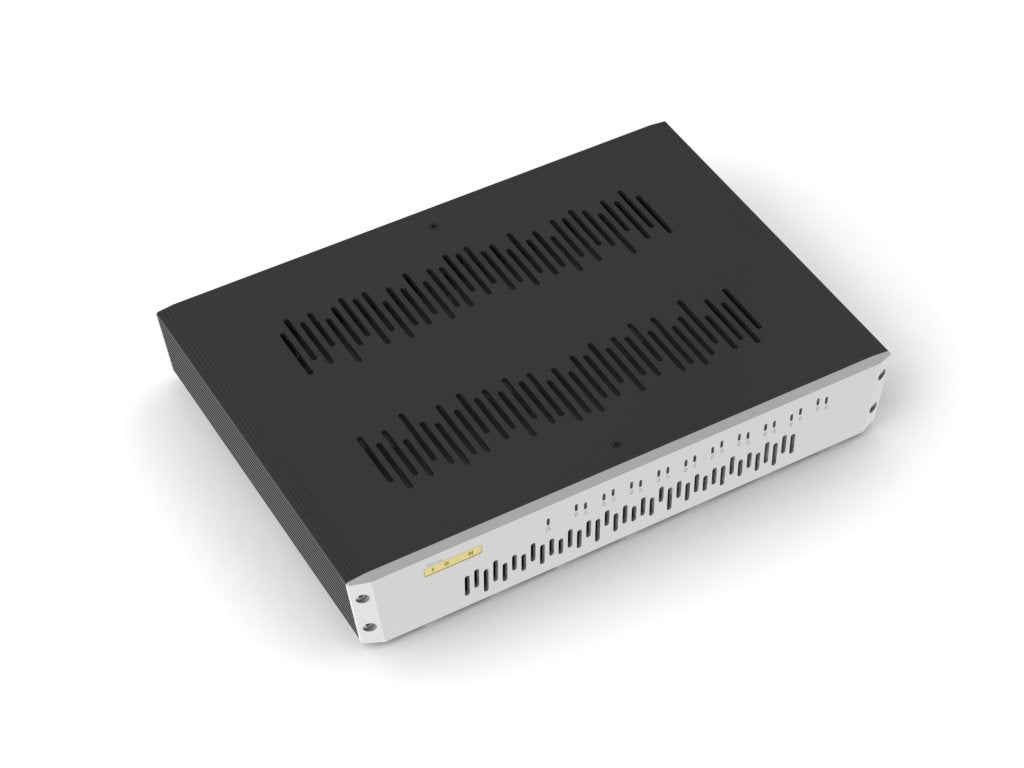 sNH-10G High-End Audio Switch Hub
Regular price
$800.00
Sale price
$720.00
---
sNH-10G Network Switch
If you thought it wouldn't be possible to increase your love of music, then think again.
If you are looking for a rich and beautiful sound with your quality audio system, and are passionate about finding the perfect high-end sound with your system, then look no further than the purpose-built sNH-10G Network Switch from SOtM.
SOtM has specifically developed the sNH-10G Network Switch for audio systems – to overcome low performance in a network environment and/or enhance the performance in a functional network environment. It is a product that can fundamentally improve the performance of your network audio system.
Many audiophiles invest a lot of time and money in order to enjoy their passion for audio, but find that it is not easy to overcome and resolve issues with their sound.
This is especially true if you are working with a networked system, but occurs even when operating ultra high-end digital audio systems. Physical network transmission technology has been waiting for a solution.
While there are already a variety of high-end digital audio devices, not all of the physical network connections use techniques developed for audio transmission. This leads to a lack of musical fidelity in high-end audio devices.
The input and output terminals in the sNH-10G consist of eight LAN ports and two SFP ports. There is also an option to install the sCLK-EX (internal clock) and 10 MHz master clock connector to further maximize sound quality.
With these options and high-performance network cables, such as the dCBL-CAT7, your network audio system will be able to realize more realistic textures, a wider sound stage and explosive dynamics – all without losing the detail of the entire range.
The addition of the sNH-10G Network Switch to your high-end network audio device will allow you to experience the ultimate sound of your system.
The switch is beautifully designed, and finished with a luxurious aluminum body, to further differentiate it from other conventional network products. The basic model comes with a silver faceplate, the model with the sCLK-EX clock comes with a black faceplate.
About the sNH-10G Special Edition
For audiophiles who are looking for the best sound quality with their sNH-10G, the sNH-10G Special Edition further upgrades this fantastic network switch with the addition of eABS-200 EMI absorber sheet (eliminating EMI noise), replacing internal wires with 7N-UPOCC silver or copper, and upgrading existing capacitors with EVOX capacitors.
User interface
  Operating indicator LED x1
  Link indicator LED x10
  Active indicator Dual Color LED x10
Network 
  Support Standard
  IEEE 802.3 10Base-T Ethernet
  IEEE 802.3u 100Base-TX Fast Ethernet
  IEEE 802.3u 100Base-FX 100Mbps over fiber optic
  IEEE 802.3ab 1000Base-T Gigabit Ethernet
  IEEE 802.3z 1000Base-T 1 Gbps over fiber optic
  IEEE 802.3x flow control and backpressure 
  Full-duplex and half-duplex operation
  Supports 9216 byte jumbo packet length
  Connector
    RJ-45 ports x 8
    SFP ports x 2
  Optional audio grade clock
    sCLK-EX with 10MHz Master clock input
DC power input
  Input voltage : 6.5Vdc 8.5Vdc, 9Vdc, 12Vdc
  Voltage tolerance: ±10%
  Input current : 2A max
  5.5mm OD, 2.1mm ID adaptor jack
Operating environment
  Operating temperature : +10 ~ +30℃
  Storage temperature : 0 ~ +40℃
  Operating & storage humidity : 10% ~ 90%
Dimension
  TBD
Weight
  2 Kg >
---