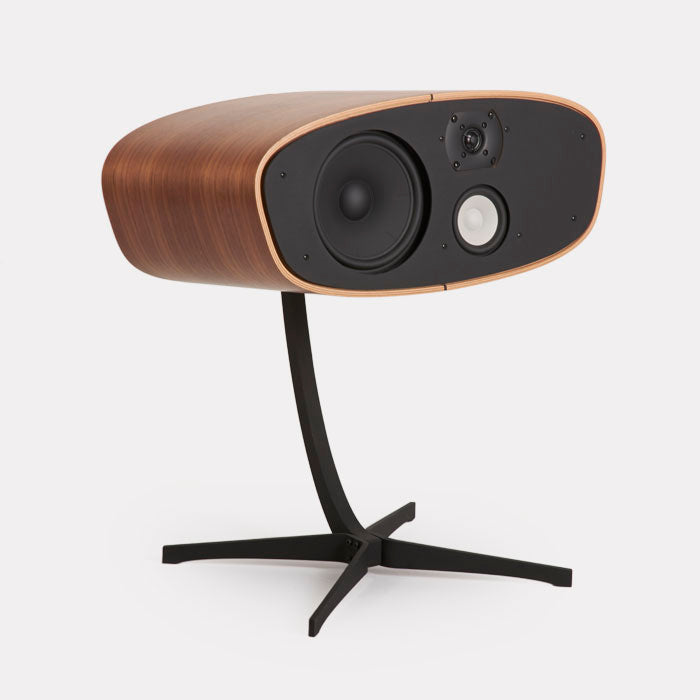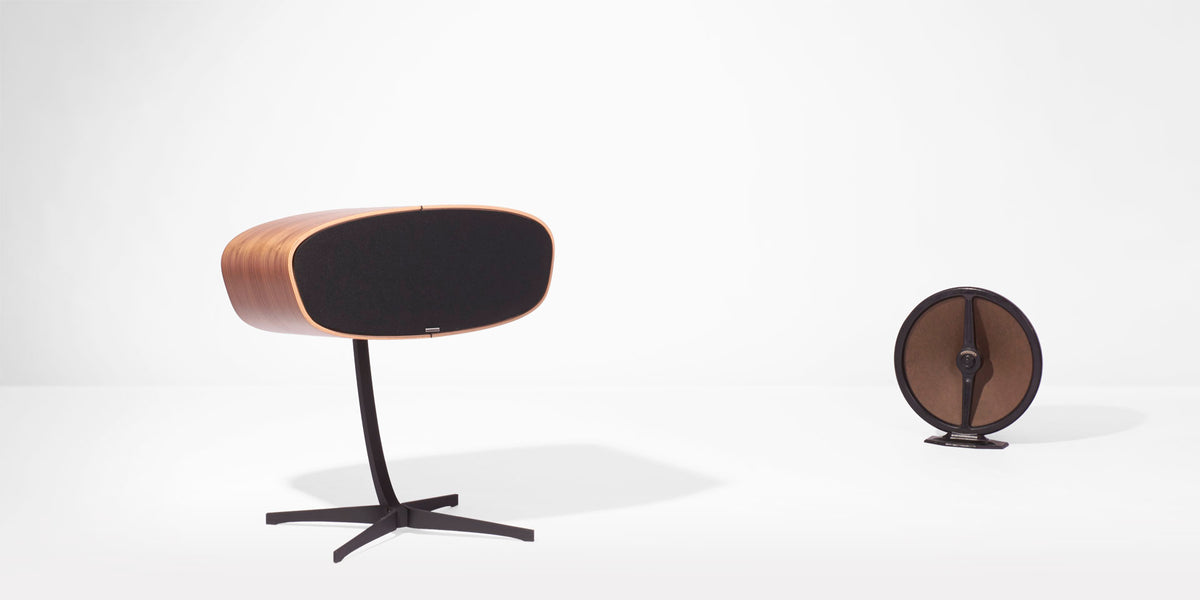 Davone Ray Speakers
Regular price
$7,500.00
Sale price
$6,000.00
---
Davone Ray
Inspiration struck and there was no choice other than to pursue perfection. Similar in look and inspiration as the famous Eames lounge chair this speaker was designed to be used everyday.
Our goal is to give you pleasure even before you drop the needle. Beautiful to look at, screaming to be touched and begging to be listened to are the subtle beckonings of the Davone Ray. No speaker will grab your attention and transport you to the performance like the Ray will. Old world Danish craftsmanship runs through the entire design. Each listening session will be like a vacation from all your worries.
The Ray-S, the newly updated version of the Ray, takes the Ray legacy of high end audio performance to a new high. Now featuring a full-fledged three way system with a long throw 8-inch bass, the Ray-S produces a vocal sound so real, detail and depth makes your toes curl and a bass that just blows you away.
REAL DESIGN MEETS HIGH END AUDIO
Function follows form in this innovative design. Eliminating parallel surfaces helps to reduce internal cancellations. The curved laminations of real wood is much stiffer than the fiber board construction you see on most speakers. Our leather baffle provides a unique look and a purpose in even diffraction. A true work of art to the eye and the ear.
ACOUSTIC DRIVER DESIGN
8-inch hand built paper woofer with symmetrical motor stays rigid through the entire stroke and the off center mounting of the tweeter and midrange drivers give a more balanced in-room response than conventional tower speakers.
AERODYNAMIC TUNED PORT
At low volume the port allows the woofer to think it is in a much bigger space which means the sound will "come together" without requiring loud listening. At higher volume the port activates to allow the driver to really move unrestricted. This perfect system will provide rich, full sound no matter what you're in the mood for.
SOLID STEEL STAND
1-inch thick water cut steel provides the structure to an elegant support system. Elevating the speaker to the perfect listening height is not it's only job. Through selective choices in material thickness and precision bends we've created a stand that minimizes energy loss from the speaker to your floor.
SOLID CONNECTIONS
A single knob tightens both spade connections. The simplest design can often yield the best results. High quality materials allow for an uncompromising interface for your choice of quality cables.
Specifications
Frequency response

35-22.000Hz

Impedance

4 ohm, 2.5 ohm minimum at 450Hz @ 0 degrees

Sensitivity

89dB/2,83V/m

Recommended Amplifer power

100-200 Watt

Woofer

8" , Geometrically reinforced aluminum cone, soft low damping rubber surround, rigid die cast alu chassis with extensive venting

Mid Range Driver

4", Ceramic coated aluminium membrane, soft low damping rubber surround, optimized low distortion motor system

Tweeter

1", Anodised aluminium dome, flow optimized vented pole piece with non-reflective chamber, saturation controlled motor system

Cross over

200 Hz, 2.2kHz, 24dB/Oct Linkwitz Riley

System

Bass reflex/ Closed

Cabinet Construction

16 layer, 20mm thick beech wood form pressed veneer with multiple internal stiffeners. Driver placement in left and right cabinet is mirror imaged

Weight

26 kg per piece including stand

Height / Width / Depth

74 / 59 / 45 cm

Dimensions
---