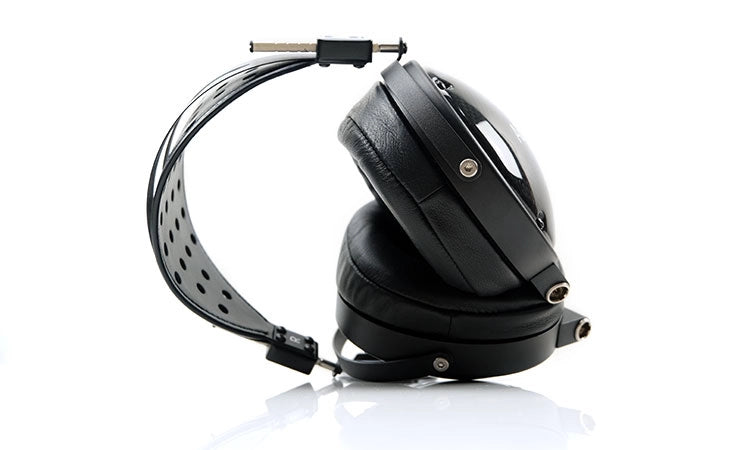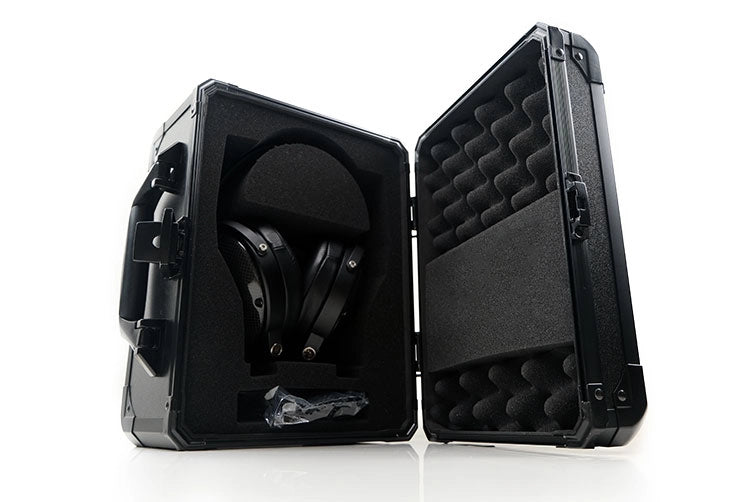 Audeze LC-XC
Regular price
$1,799.00
Sale price
$1,299.00
---
The Closed-Back Choice for Audio Professionals

Since Audeze introduced the LCD-XC in 2013, it has become the gold standard closed-back of the professional audio world. Trusted by award winning artists and engineers, the LCD-XC is a blend of transparency and reliability, ideal for any studio or audiophile system where isolation is desired.
"In my experience, the LCD-XC is as close as a closed-back model has ever gotten to the awesome spatiality of the best open-back headphones." - SoundStage!
LCD-XC Headphone
The LCD-XC Closed-Back Headphone is incredibly dynamic, nimble, neutral and transparent, accurately revealing everything on the recording. It quickly became the ultimate tool for recording engineers, musicians and audiophiles alike for its clean, accurate sound. The closed-back design offers all the benefits of a planar magnetic headphone with increased isolation and greatly reduced ambient noise for a private and powerful listening experience. Your favorite music erupts from a silent background taking on a life of its own. The sense of space is enormous, the midrange and high frequencies offer fantastic detail so you can hear further into the recording with more air and separation between performers.
"Dynamic impact is astonishing, you never get the feeling you're approaching the limits of what it can do."
Exclusive LCD-XC planar magnetic technology
Acoustically engineered for accuracy
Audeze's innovative planar magnetic technology delivers clear and accurate sound that reveals everything on the recording.
Diaphragms thinner than a human hair
We use space-age materials in an ultra-thin diaphragm 4X larger than typical headphones for fast response times, dramatically reduced distortion, higher resolution, and improved imaging.
Near zero distortion
Double-sided magnet arrays deliver a uniform driving force across the entire diaphragm for near zero distortion.
Internal soundguides
Patented Fazor™ elements guide internal headphone soundwaves to avoid resonances for a more accurate waveform.
Engineered and handcrafted in our California factory
The LCD-XC headphone is thoroughly engineered and meticulously hand-built using the finest, most luxurious materials combined with cutting-edge planar magnetic technology. We closely match the transducers within +/- 1dB (just like the other LCD series models), then match the gorgeous African Bubinga wood earcups. You may choose real leather or our leather-free earpads/headband option. No matter which you chose, our earpads are filled with carefully chosen acoustical foam for best fit and sound. You can pair the LCD-XC with portable devices, but it sounds best driven by a quality amplifier.
Industrial Design by Audeze
You'll be proud of how the LCD-XC looks and sounds; it's imbued with sophisticated looks and beautiful earcups that are manufactured at our facility. The quality of the entire structure guarantees years of trouble-free listening. Our cutting-edge designs and circuit technologies have created a breathtakingly beautiful sounding headphone.
| | |
| --- | --- |
| Style | Closed circumaural |
| Transducer type | Planar magnetic |
| Magnetic structure | Proprietary push-pull design |
| Magnet type | Neodymium |
| Transducer size | 106 mm |
| Maximum power handling | 5W RMS / 15W PEAK |
| Sound pressure level | >130dB with 15W |
| Frequency response | 5Hz – 20kHz extended out to 50kHz |
| Total harmonic distortion | <1% through entire frequency range |
| Impedance | 20 ohms |
| Efficiency | 100dB / 1mW |
| Optimal power requirement | 1 – 4W |

Listen Responsibly 
To avoid damage to your headphones and/or hearing, ensure the volume on your player is turned down before connecting your headphones. After placing headphones on your head, gradually turn up the volume until you reach a comfortable listening level. Exposure to excessive sound levels can cause gradual hearing loss and damage your headphones.
Excessive power levels can damage your headphones. Be sure to stay within the rated power levels of 5W RMS / 15W PEAK to minimize the risk of damage, which is not covered under warranty.
---